Air Brook: Taking Your Transportation Experience to the Next Level
Ever since Air Brook was established, our goal has been to offer high-quality transportation services that don't only stand out from the competition but are good enough to transform any simple "A to B" ride into a memorable experience for our clients. Through intensive market research and by paying attention to the feedback that our esteemed clients are providing, we learned how to master the key elements to offering the ultimate transportation service.
One of the first things that you will notice when working with our team at Air Brook is that all our transportation services are designed with the passenger's comfort in mind first. Every vehicle that we add to our fleet and every tailor-made transportation plan that we make is designed to provide our clients with everything they need. Whether you are traveling to a special event or an important business meeting, you can rest assured knowing that Air Brook knows how to create a premium transportation service based on your specific needs and requirements and that you are always in safe hands.
Hand-Picked Professional Chauffeurs Who Are Experts Behind the Wheel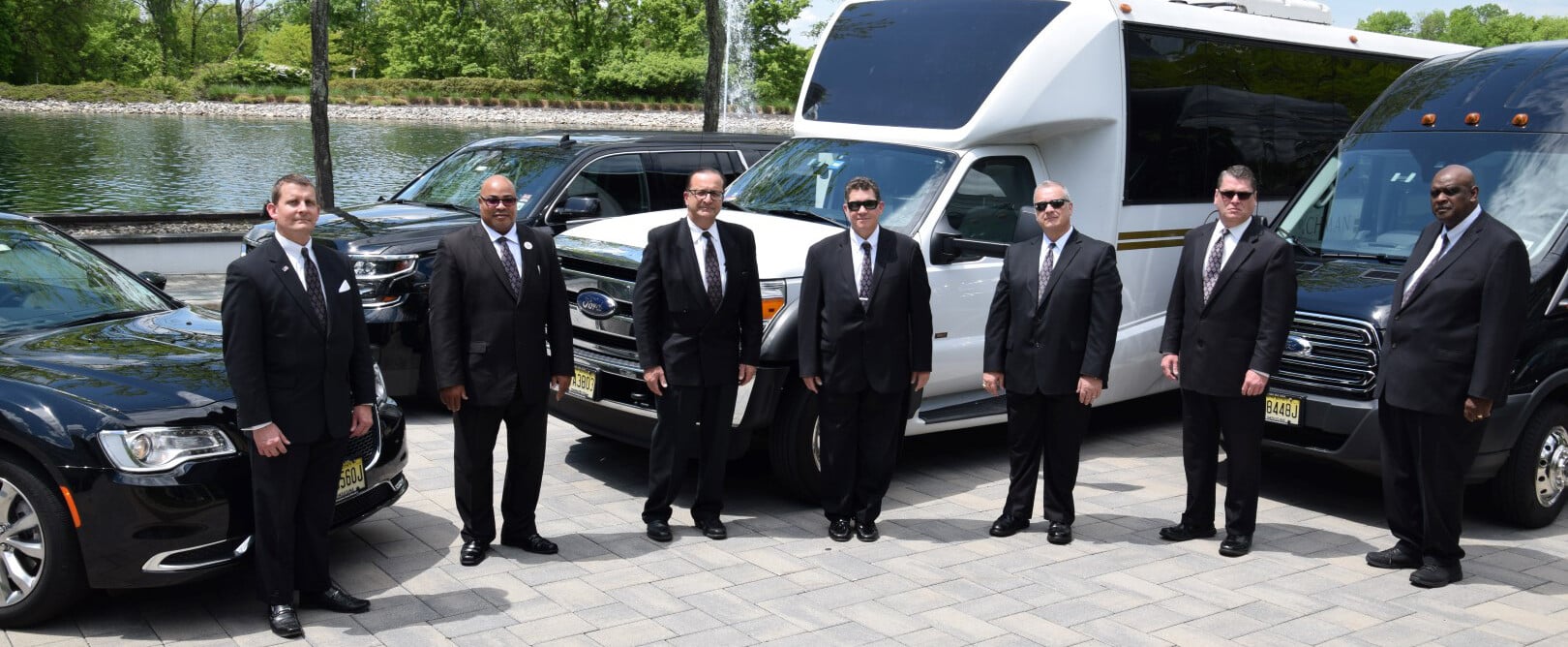 The professionalism and expert driving skills of our chauffeurs are unparalleled. The luxurious vehicle that we offer might be the first thing that grabs the attention, but our professional and courteous chauffeurs are always the reason why everyone comes back. Since we strive to deliver the best transportation services, the only way to make this possible is to hire the best people and constantly train them to ensure that they stay among the best of the best. This is exactly what we do.
We have set up a special hiring process that doesn't only check to see if our professional chauffeurs are expert drivers and that they have a clean background, but it also ensures that they are well-mannered and know how to adapt quickly to any traffic condition. Wherever you might be headed, our team at Air Brook has your back. You can count on our professional chauffeurs to be dependable, courteous and to know how to respect your privacy.
We are confident that our professional chauffeurs are the best in the business. We perform thorough checks that begin by talking with their previous employers and end with a full background screening. The professional chauffeurs represent the face of our brand, and they are the ones who will help get you safely to your destination. This is why we put emphasis on only hiring the top candidates. The vetting process doesn't end here. We also check their driving and locational awareness skills. They need to be capable of following strict routes but also make quick adjustments to the plan if required. All this to ensure that whenever your ride with Air Brook, you will be in safe hands.
A Fleet of High-End Vehicles That are Ideal for All Occasions
If there is one thing that you can be sure about when it comes to riding with Air Brook, then it has to be the fact that you will get to enjoy a luxurious experience in a late-model vehicle. We offer full access to a modern fleet that is perfect for any event. No matter if you require a spacious SUV for a small meeting or a minibus for a company event, we have it all. Versatility and luxury are the two words that describe the modern vehicles available in our fleet.
You can always expect our vehicles to be in top shape, clean, and equipped with luxury amenities. Every vehicle available in our fleet is fully-insured, maintained regularly, and meticulously cleaned before every ride. In fact, we test our vehicles on a weekly basis to make sure that they are running flawlessly. We guarantee that you will only ride in comfortable, clean vehicles that are equipped with the best safety features.
Full Liability Insurance
You don't need to worry about a single thing when riding with Air Brook. Our professional chauffeurs and well-maintained vehicles carry high limits of liability auto insurance so that everything is fully covered. The Air Brook brand is insured as an entity. Even though it is unlikely to be involved in an accident, if that would happen, all your needs and expenses will be covered by our insurance.
Here at Air Brook, we make your security our top priority. We will find transportation routes that select the safest roads in order to avoid any potential issues. That's not all. Our professional chauffeurs will follow all laws and local regulations to ensure that everything runs as smoothly as possible. It's important to mention that our team is provided with extensive training that hones their skills behind the wheel and adaptivity to different traffic conditions. This includes showing our professional chauffeurs safety routes that they can use in case of emergency.
Real-Time GPS Tracking
We put a high price on the security of our clients, and this is why all our vehicles are equipped with the latest in security GPS tracking software. In addition, we have developed a mobile app (available for Android and iOS) that makes it super easy to know when our professional chauffeurs will come to pick you up. The UI (user interface) is intuitive, and therefore, you will know how to use it just with a glance. Furthermore, clients can use the app to get constant updates on their rides or make any last-minute changes.
A Feedback Driven Business
We take great pride in the stellar ratings that our clients give us. However, praise is not the reason why we have set up an online feedback system. Our goal is to deliver the best transportation experience possible, and this wouldn't be possible if we didn't pay attention to what our clients want. With that being said, we encourage everyone to give us feedback.